If you've never heard of menthol crystals, here is a quick guide that explains what they are and how you can use them!
WHAT ARE MENTHOL CRYSTALS?

Basically, menthol crystals are peppermint essential oil in solid form, and they actually look like crystals! They are a small, clear, brittle, crystalline substance that is a common ingredient in muscle rubs, toothpastes, lozenges, soaps, and more.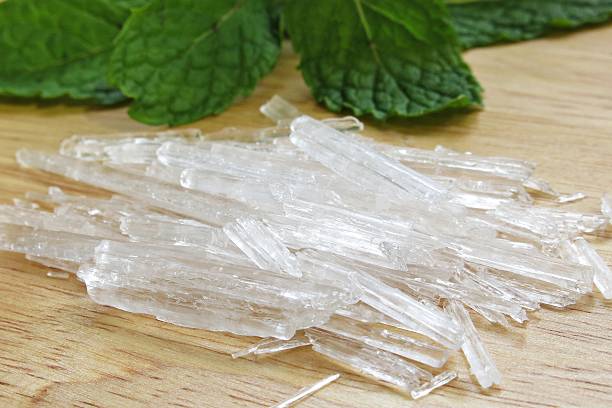 WHAT ARE THEIR BENEFITS?
You would benefit from having a supply of menthol crystals in your medicine cabinet for times when you are in need of relief. You can use them to reduce headaches, fevers, sinus issues, coughs, muscle pain, cramping, nausea, itching, and burning. The crystals offer support for the immune system and can speed up the healing process.
It can also offer benefits for your skin and hair when added to lip balms, soaps and shampoos.
The aroma can also help to uplift your spirits and balance your emotions.
HOW DO I USE THEM?

For respiratory complaints, drop a crystal or two into a bowl of steaming water and inhale the vapors. Be sure to close your eyes so they don't sting!

Sprinkle a small amount into your essential oil diffuser. Try mixing with a few drops of lavender, rosemary or eucalyptus

Place ½ tsp crystals on the edge of your tub while you shower. The steam will melt the crystals and the vapors will give you an invigorating experience that will boost your immune system

Use in DIY lip balm, shampoo and soap recipes (of course, be sure to dilute properly)

Melt ¼ tsp crystals into 2 Tbsp of carrier oil and apply to sore muscles, sprains, sunburns, razor burn, and bug bites. This will temporarily numb the area

Make your own decongestant balm using menthol crystals, beeswax and a carrier oil of your choice

To reduce fever, headaches and cramps: dissolve a crystal or two in a bowl of warm water, dip a rag into the water, wring it out and apply to the area in need of relief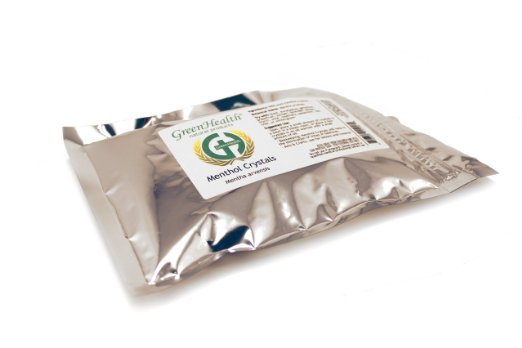 PRECAUTIONS
When using menthol crystals, a little can go a long way. Always start with a small amount and add as needed. Starting with too much can cause skin irritations and headaches. We recommend a 2-3% dilution for all uses. Be sure to use gloves if you are handling large amounts of crystals, or to wash hands immediately after touching to avoid spreading to sensitive areas. Do not ingest, ever!


Be sure to subscribe to our newsletter for more information like this on how to use our natural products!